Talek Computer Learning Center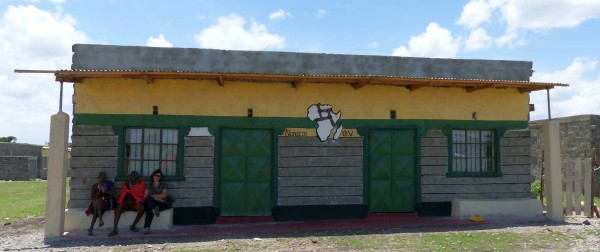 building of Talek Computer Learning Center (right door computer school, left cyber café)
The Talek computer centre will provide the community with:
nearby access to information and computer technology skills
help students from the rural areas to get computer knowledge on a level as in the urban centres to equip students with needed knowledge in their further studies
the knowledge to access communication by Internet, email writing and social networks
help the community in search of jobs
an easy way to do photocopy, printing, scanning, laminating and other services without traveling long distances
meeting point for educational events, e.g. presenting movies about wildlife and conservation, health education, geography and others
Next to the community members others can get access to Internet through WiFi and charged a fee that help the operation of the project to be sustainable.
The project members of the team in Kenya want to explain this to you in this video: link to youtube video
Naretoi has supported education for the last four years in Kenya particularly in the maasai land and realizes there is a need for children and the community at large to communicate by use of technology. Communicating by use of internet, emails, social networking help the community to learn, to inform others to show affections, stay healthy and many other social factors. In today's society you will not get a job without communication. Therefore we have a wish as the Naretoi project to bring communication access to the maasai by establishing a computer center for public internet availability as well a computer learning center for everybody in the community.
By doing so we have reduced a distance of 100 km travel in search of internet, help those who can't afford travelling fee to access internet at a reasonable cost. Create a reliable power for communication access as there is no electricity in the maasai villages.
Help our community to get access to information and communication.
Please help our children to have the same opportunities as children raised in the urban centers like Nairobi and Mombasa.
Let us also be part of the World Wide Web.